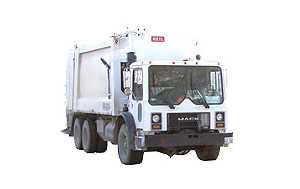 SOLID WASTE DISPOSAL PROGRAM
R.M. of HANOVER
INFORMATION & SERVICES

We offer garbage collection service for residents in the R.M. of Hanover. Our rural service areas include Kleefeld, Grunthal, Mitchell, Landmark, Blumenort and around New Bothwell (some of these town's residents may have a different service available). We also offer commercial garbage pickup services to businesses or plants in this service area, so contact us to arrange service on a contract basis.

For Garbage Collection Service information, please call (204) 371-1570.
PAK-MAN
DISPOSALS

Solid Waste
(204) 371-1570
Office 434-6827
Garbage disposal Service in the R.M. of Hanover, Mb
Includes rural kleefeld, grunthal, mitchell, landmark, new bothwell & blumenort areas